Disclosure: This post may contain affiliate / referral links. Read the full disclosure.
Happy March 1st  Subs Society!
There's something about the start of March that feels like a new start to life. It's officially the month that the Spring Equinox falls, March 20th to be exact.  And spring is all about transformation!
Ahhhh March…"in like a lion and out like a lamb". That's the theme we're running with today.
Spring brings with it new growth and renewal.
In the spirit of Spring 2017, I have put together some box ideas and recommendations to get us headed in the right direction. Whether you've been subscribing to boxes for years, or are a newbie not sure where to start, this is the perfect time.
For those existing society members who already subscribe to boxes, like a boss, or those new to the society just trying to figure out the secret handshake, I believe Spring is a perfect time for us all to explore something new!
First Up…Outside Spaces!
It's that time of year when we all begin to think about our yards. Whether the thought is giddy anticipation toward getting our hands in the dirt and bonding with mother earth, or the thoughts curse the idea of pulling all the damn weeds…it's upon us.
I think a great way to prep for this is with garden inspired subscription boxes. And no doubt the box companies are well ahead of us and have our backs.
Oh for the love of gardening. I love home grown vegetables and herbs.
Years ago when I planted my first vegetable garden in the yard, I spent a ridiculous amount of unnecessary money. I had no idea what I was doing or what to buy. Obviously, as an intelligent and fiscally responsible adult, I had it covered. Buy anything that looks important.
I still have freaking tomato vine sticks throughout my house that have been used for everything from sword fights to handy tools or for knocking down the airsoft darts from the stupid absurdly high art niches in the walls.
FYI home design architects, the only art they display are darts, socks, and bouncy balls.
Anyway, the genius of subscription boxes would have solved all my troubles, frustrations, and money! Spoiler Alert – you can get boxes curated for your garden by the people who know what they're actually doing. No Brainer!
Urban Organic Gardener Box – As little as $10.00 a month
You answer a few simple questions about your planting location & climate, they put a box together of seeds, AND tools, AND instructions. Simple right, you follow the instructions and plant. Voila! UOG (urban organic gardener) is making growing our own healthy organic food super easy at a low cost.
Click here to get Urban Organic Gardener.
Grow Journey – for as little as $11.99 a month (Psst They are offering a free trial currently; you just pay shipping)
Each month you receive 5 seasonal heirloom seed varieties (they have a guaranteed to grow promise), access to expert gardening advice, AND a garden planner for optimal placement of different varieties.
Cause, did you know that some vegetables and herbs if planted in the wrong spots can totally ruin the rest of your little growers.  Yep me too! Just checking to make sure you did!
Click here to get Grow Journey.
Not into growing your own produce? That's cool too. Flowers! Flowers it is!
Nothing screams spring like colorful, bright, happy, fresh flowers. And did you know you could have them delivered to you through a subscription? Fresh, cut, & wrapped.
Bloomsy Box – Subscriptions start at $39.99 a month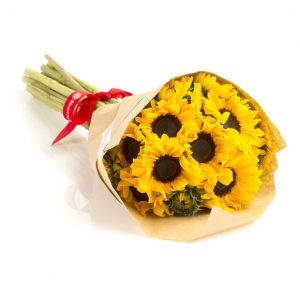 A bouquet of single bloom, handpicked, fresh from the farm flowers delivered weekly, bi weekly, or monthly. Seriously, there is nothing better than smelling and seeing fresh flowers in your home or office. It makes everything better. It's the little things.
Click here to get Bloomsy Box.
Blomma Box – Starting at $60.00/month
Tailor your very OWN arrangement of fresh flowers. Dude! You to design it. This really makes it hard to resist having fresh flowers out all the time! Blomma Box sends you everything you need to create magnificent arrangements. Reusable containers…included. The tools…in there.  The green foamy things the flowers stick in…yup. And not to worry, there are also design and arrangement instructions specific to the blooms of the month. I know!!!…right?
NEXT UP…Inside Spaces (like our insides)
Our own physical wellness always becomes at the forefront of minds in the Spring. When the time of year sneaks up we suddenly take note that all those habits and lifestyle choices we meant to continue through winter, stopped.
There we are sitting on the couch in yesterday's lounge wear (because is there really even a difference in lounge wear and pajamas anymore) washing down another cookie with wine, and BAM, "riiiight, this would be one of those bad choices."
We suddenly went from, "I've got a few months" to "shit, really?" in one swallow.  And just like that the pursuit begins for what will make us feel healthy, vibrant, and glowy? We got this… there are professionals out there who can can curate it for us, through subscriptions nonetheless.
First things first, healthy inside translates to a healthy outside. You feel good you look good. We all know this, right? Guess who's got us covered? Uh huh…subscription boxes! There are tons of healthy lifestyle boxes to get our insides back on track. These monthly subscriptions can get you back on track or simply rejuvenate you from the inside out.
Bulu Box  – Subscriptions start at $10.00 a box (currently you can get 3 for $20)
Choose between either the original or the weight loss box. With a Bulu Box subscription you can discover healthy option nutritional products that work for you. So, whether you are trying to shed some winter gain or add some probiotics into your gut…they've got you covered. Try out products before you buy them full size. If there's one thing I've learned about my aging self, what works for them doesn't always work for me. Sometimes your body just isn't having what you're giving it, no matter how great it worked for that lady at the stores, husband's, cousin. Am I right?
Click here to get the Bulu Box.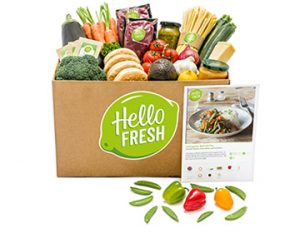 Hello Fresh – Subscriptions start at $8.74 per meal.
If you're like me, you want to restart your engines, but giving up comfort food would be a total shock to the system at this point. Hello Fresh is a subscription meal service that will send you the latest and greatest healthy recipes, all developed and chosen by dietitians and chefs.
And I mean real foods – Pasta…oh PASTAAAA come to maaama! Which can I just stray off course for one sec –  I'm so over pasta shaming! Enough is enough! It's nothing but pasta love when you're in the company of this society member!
Click here to get Hello Fresh.
Finally…Surrounding Spaces!
Therapeutic Surroundings are important for me in order for me to remain chill and maintain my grace. I must be surrounded by things that look and smell pretty. I want my home décor to be pleasing to the eye and my home to smell lovely.
Well, the majority of it at least. Because let's be honest, I do to live with "Captain Bed Posts are hangers" and our 3 mutant "flushing takes too long" offspring.
But, if there is something pretty for me to look away to, or a bottle of smelly goodness spray transporting me to the quaint Cotswold village I live at, in my head…then things stay chill; mostly!
Being cooped up in the house with my crew all winter with no windows open, always requires a Spring inspired refresh. Thank you, Spring…you've arrived just in time.
Subscription Boxes to the rescue! Let's jump right in. I've got both covered within one subscription box category! Efficiency is our friend!
C-A-N-D-L-E-S, yep candles. I heart them. They smell good AND they are pleasing to look at. And, let's not forget wax tarts too! Actually, I probably prefer tarts because I think they have a stronger smell (or as they say in posh candle land, a better throw). I'm cool with smell though.
Anywhoo, you can create a paradise through two senses in one shot. BOOM! You can thank me later.
In my humble opinion there aren't enough monthly candle subscriptions in existence. And resisting the urge to not create my own freaking candle box is so hard. But listen, I get it, life's hard. Feel me?
Wickbox – Subscriptions starting at $26.95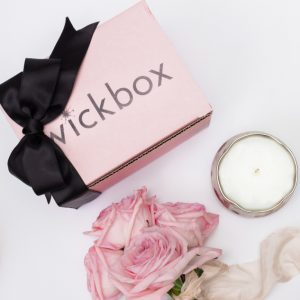 A luxury candle based on your personal preferences delivered monthly.  You answer a few simple questions and they curate for you scented candles. Wick box partners with luxury candle makers focused on quality wax and lead free wicks…naturally. Ohhhh, and your candle arrives in a lint bag, in beautiful box. This is an excellent choice when needing to liven up spaces and moods. They have different partners so you have different adorable containers that offer an adorable addition to your home decor. A little pop of color here and a splash of texture there. Your golden!
Next by Nest Fragrances – $56.00 a month
Nest fragrances is my absolute, hands down, without question, favorite fragrance company.  Of all time! And so it was a must I include them in my recommendations. There's no doubt you wouldn't accomplish a spring inspired re-fresh in your home with their candle subscription. The candles will deliver that surrounding fragrance that says "stay classy girlfriend, it's only dog piss on the carpet". Each month you receive one of their scented classic size candles and a votive. Nest candles are quite simply…Exquisite.
Click here to get Next by Nest.
So there you have it! Let's spring forward into the season with monthly subscriptions that can ease our transformations. Even if we enter March as lions, we will assuredly go out like lambs. Happy subscribing to my fellow society members.
Wishing you all healthy bodies and tranquil surroundings this spring!