Disclosure: This post includes my personal Candy Club Subscription Box Review for which I was not compensated but it may contain affiliate / referral links. Read the full disclosure.
Candy Club February 2018 Review
I never trust a person who doesn't like Candy.
How is that even possible – how can someone not like a candy? Not ONE kind of candy? Poppycock – I call bull!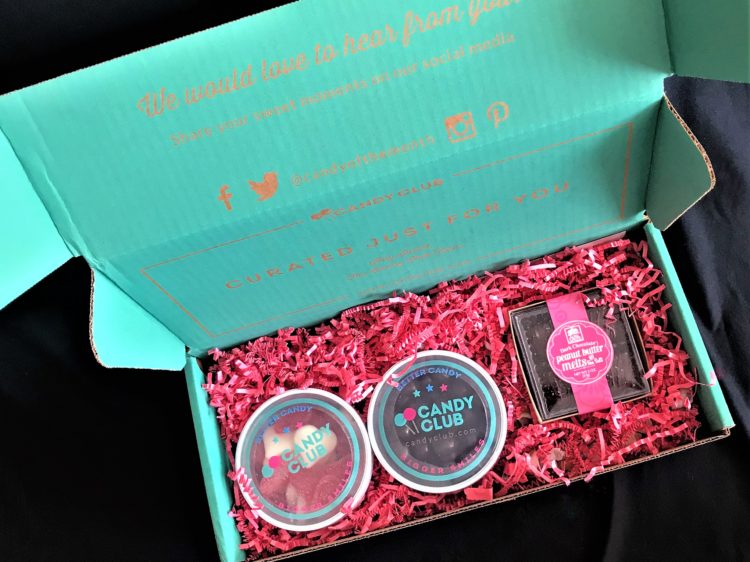 Ok fine, so maybe it's not the healthiest everyday snack choice. Yes, and there's probably a valid argument that it'll sabotage your best effort weight-loss regime.
I'll even go so far to say "fine it's probably not a great option for children's budding pearly whites." Teeth Smeeth.
All that aside I LOVE candy and it will always be welcomed with open arms at my front porch.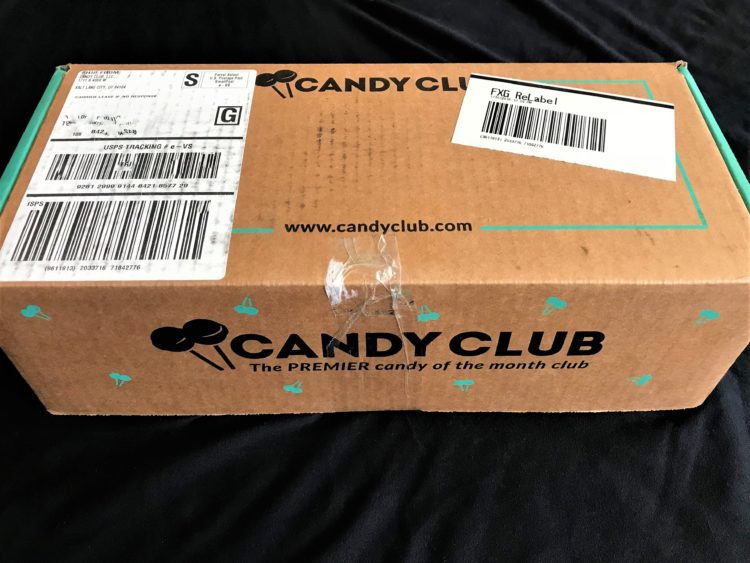 Candy Club February 2018 Review
With a Candy Club Subscription you can choose to have the candy experts curate your box for you or you can choose your own from a tons of different candy options. I chose to curate my own since I consider myself in the elite company of fellow "candy experts".
Albanese Sour Gummi Hearts
Since its February and love is apparently in the air, the hearts seemed an obvious selection.
Let me assure you I know when a gummi is even slightly stale. I still eat it of course – but I'll know.
I assure you these are some fresh gummi hearts.
Candy Club February 2018 Review
Zachary Dark Chocolate Mini Caramels
No Brainer Option!
Love dark chocolate and love caramel. (note: i pronounce it without the middle "a")
Believe it or not, I make my own dark chocolate espresso sea salt caramels. (still with a silent "a")
So rest assured that when I tell you these are really tasty with the perfect caramel chew'iness factor – you can trust me I'm particular about my caramels. To the degree that I choose to make my own.
And not because I enjoy making them.
Candy Club February 2018 Review
Long Grove Peanut Butter Melts
Like peas and carrots.
No Joke Society – they aren't kidding when they say melts. These delightful morsels absolutely melt. This is the real deal.
Not sure these would be able to be shipped just anywhere because they would seriously be subject to melting in warmer climates.
Current Mood – gratitude for Colorado winters!
Candy Club February 2018 Review
Sweet's S'mores Taffy
This was the candy crush (an extra surprise in each box) in my February Box.
I've been known to partake in some Taffy consumption, but usually only fruity and sour'y salt-water taffy. But for the good of the Society, I decided to take one for the team and give it a try. (It's a rough life I tell ya)
It certainly has a s'mores vibe, but it not really my vibe. I like smore's and I like taffy but for some reason this combination just doesn't do it for me.
But it's not as if that had me spitting out the first one, second one, third one…
Candy Club February 2018 Review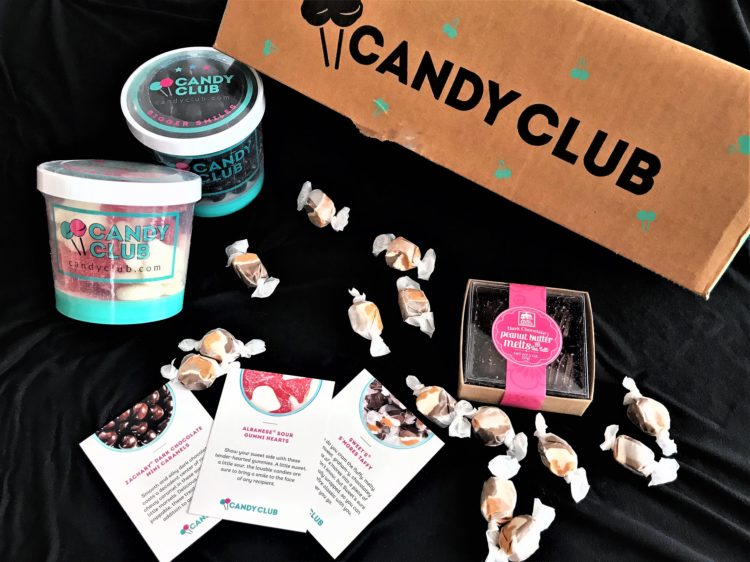 I challenge any candy lover (or hater for that matter), to find anything other than saa'weet success in this Candy Club! 
How to Subscribe to Candy Club:
Use this link to signup for the Candy Club Subscription Box

What do you think of the latest Candy Club?