Disclosure: This post includes my personal GLOSSYBOX Subscription Review for which I was not compensated but it may contain affiliate / referral links. Read the full disclosure.
GLOSSYBOX December 2017 Review
I've been admiring GLOSSYBOX from afar for quite some time. Such elegance and decadence. It intimidates me a bit; am I worthy to be a part of the GLOSSY Society?
I finally decided to add it to my cache of subscription boxes and I'm so glad I did. It's possible GLOSSYBOX has landed itself in my current favorites and you'll see why in this GLOSSYBOX December 2017 Review.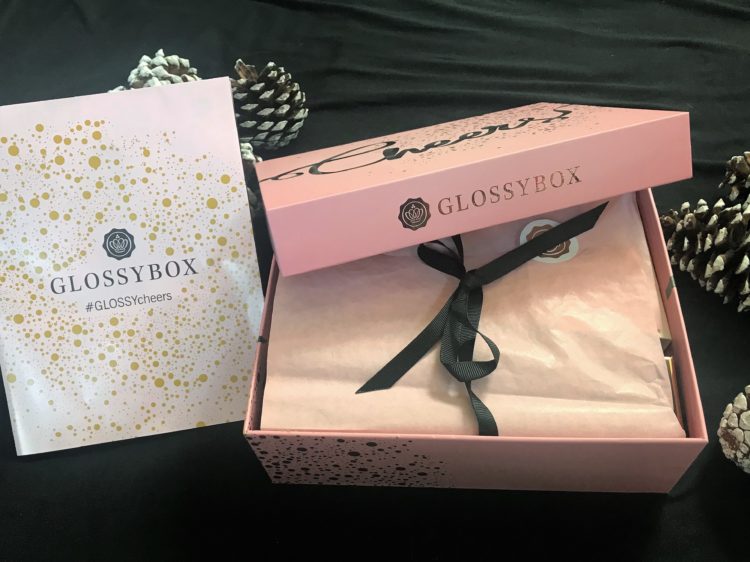 GlossyBox December 2017 Review
Let's start with the absolute stunning presentation. This is by far the most visually stunning box EVER. It feels so polished. The meticulous attention to the design, color, even the tissue and ribbon create a truly magnificent unboxing experience.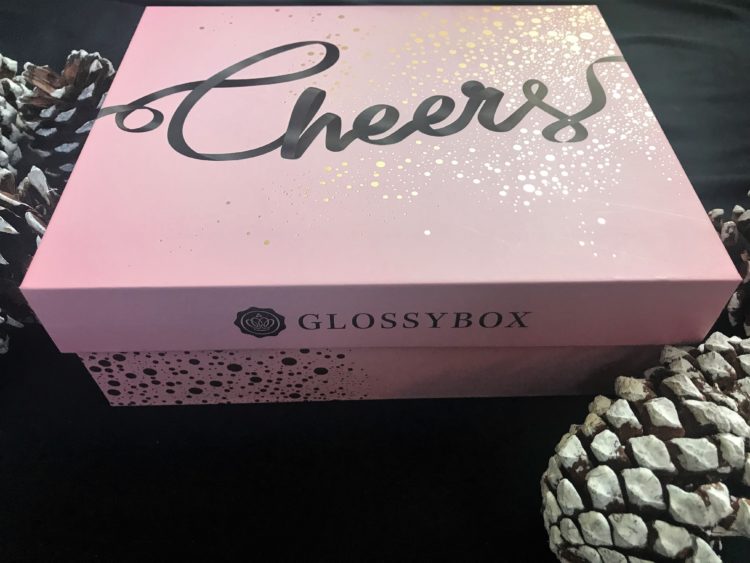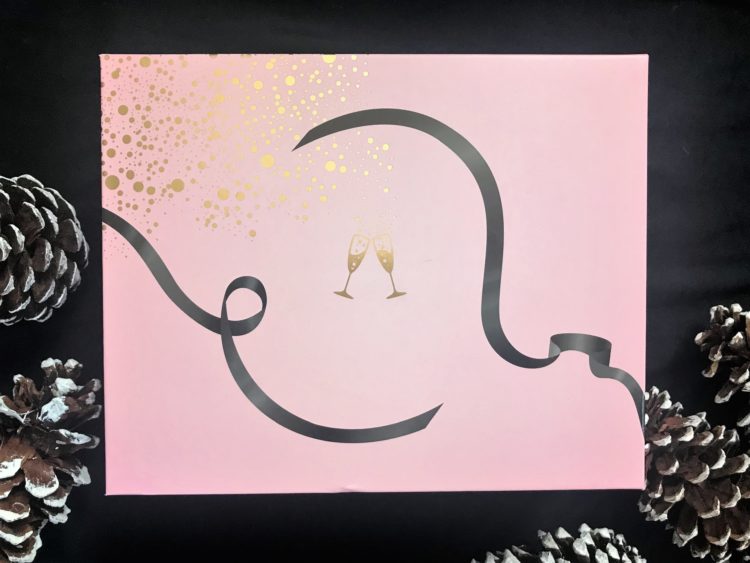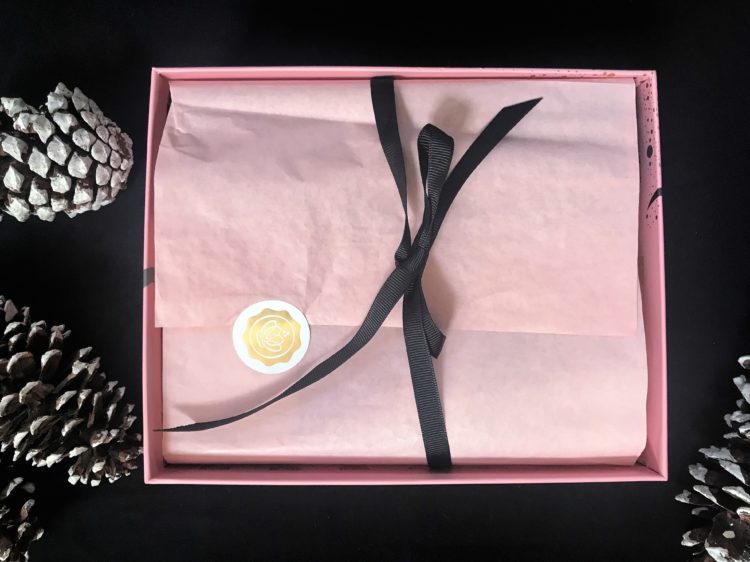 GLOSSYBOX December 2017 Review
This is not a catch…you have not been bamboozled into the marketing trap of visual stimulation. The products inside this lovely package will certainly hold their own.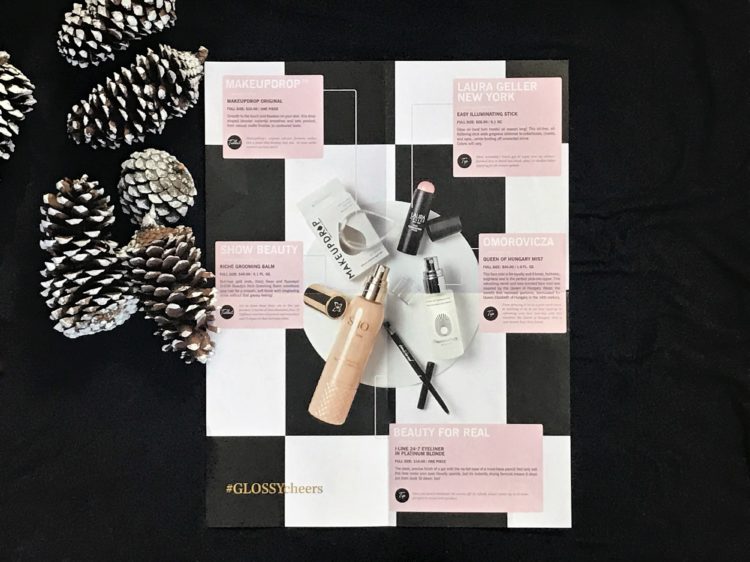 UNANI – Derma Defense Face Mask retails $20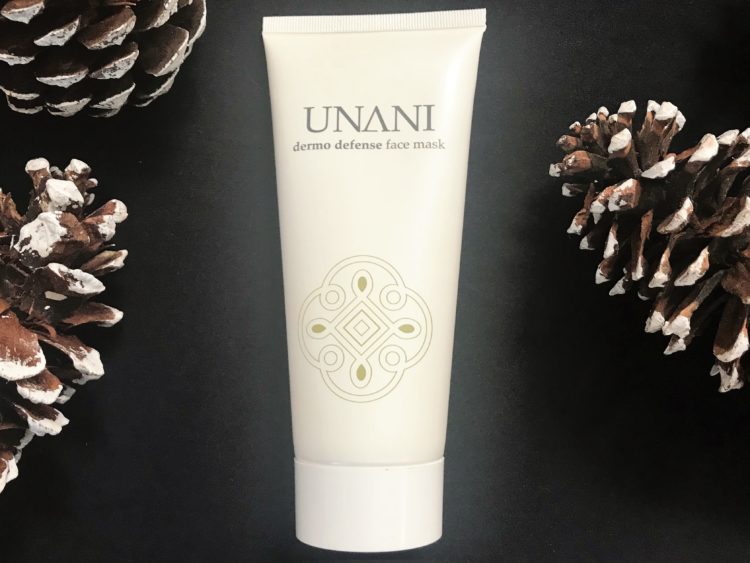 By far my favorite product in the box. It's a clear gel that you apply to cleansed skin and it miraculously absorbs. It feels like you have nothing (ZERO film) on your face, until you go to wash it off after the 10 minutes. It's remarkable the way it feels as if there is nothing on your skin, but there is.
My skin feels soft, fresh, and is calm. I didn't until I was introduced to UNANI. A keeper without question!
Beauty For Real – Platinum Blonde retails $14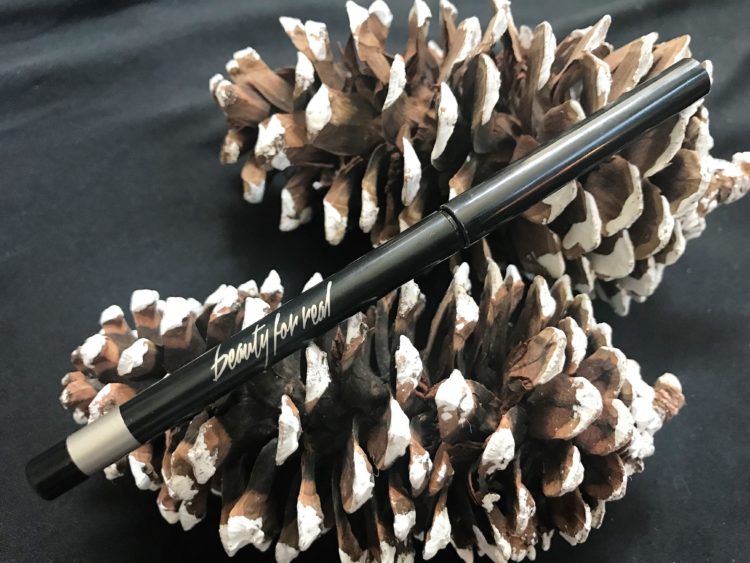 The eyeliner is a striking silver color, hence the "platinum". I think it's perfect to add a little bit of sizzle to a darker color outlining your eyes.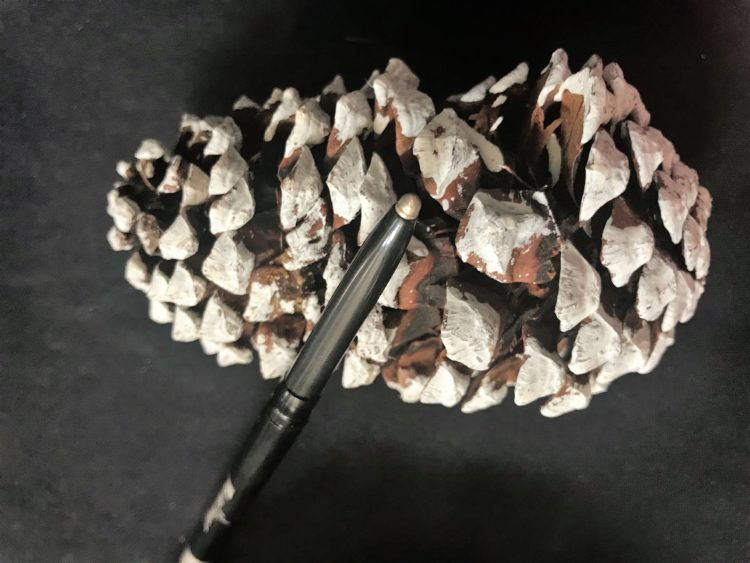 It says it instantly dries, but I found that it was a bit creamy. Which is fine for me because I personally prefer it used as a smudge over a darker defining color. It's the appeal of something glimmering, but not obvious.
Laura Gellar – Easy Illuminating Stick retails $26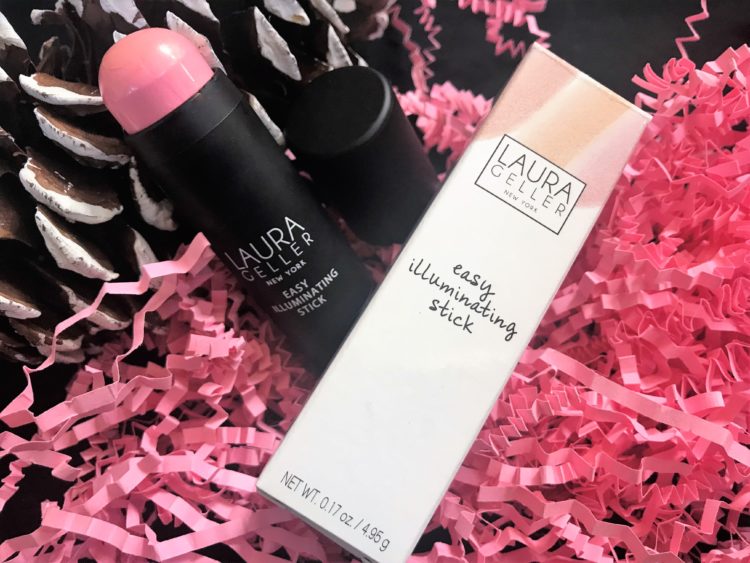 This oil free illuminating at first glance frightened me because of the super pink pigment. But it's so beautifully sheer and blends to perfection. It's a no fail product. I've used it both in the day and at night to add the ever so slight glow that because of its oil free structure appears to be coming from within.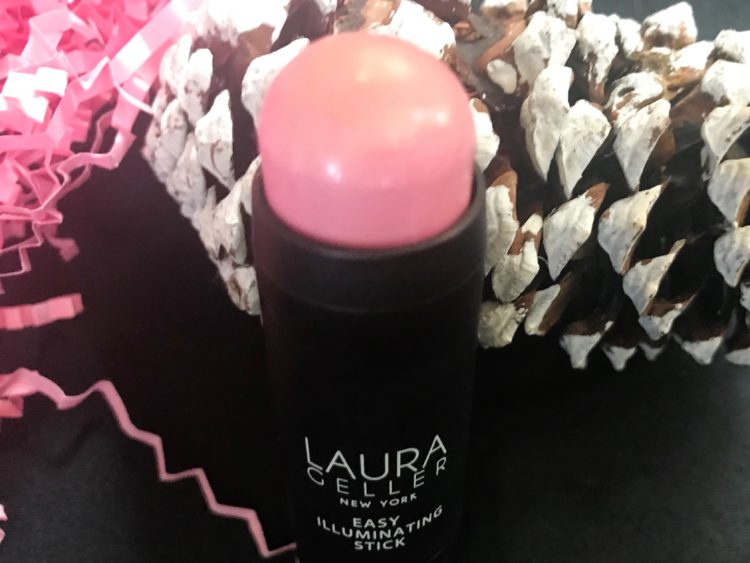 MAKEUPDROP Original retails $20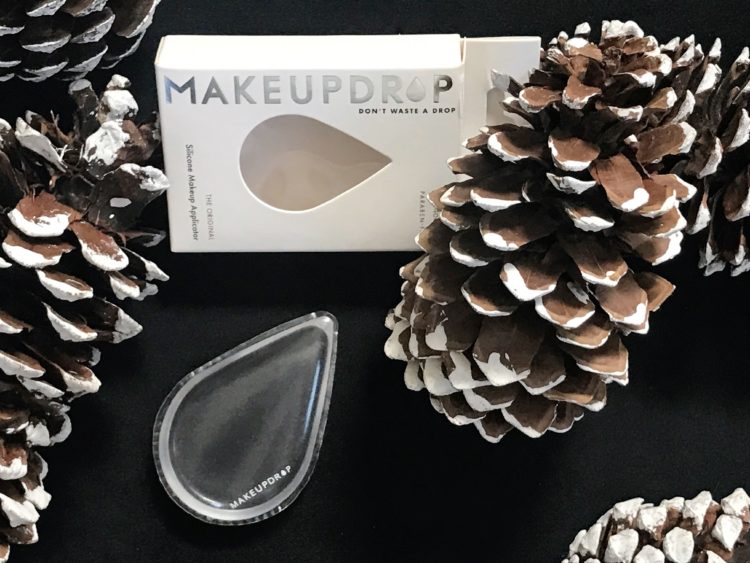 It's a trippy, squishy tear drop makeup applicator. WHO KNEW? Actually my daughter knew what it was and she was instantly quite grabby. Chill Child!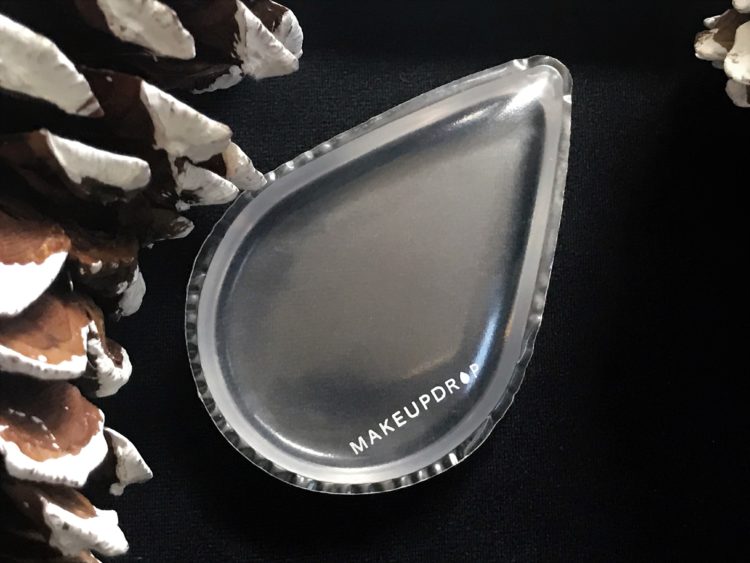 I personally didn't love this for applying my foundation. Hold up though- Under eye concealer is a whole different story. In all my years of trying to conceal the dark circles and shadows I've never mastered the concealer. Today, thanks perfectly sized tiny gem drop shaped breast implant…I HAVE!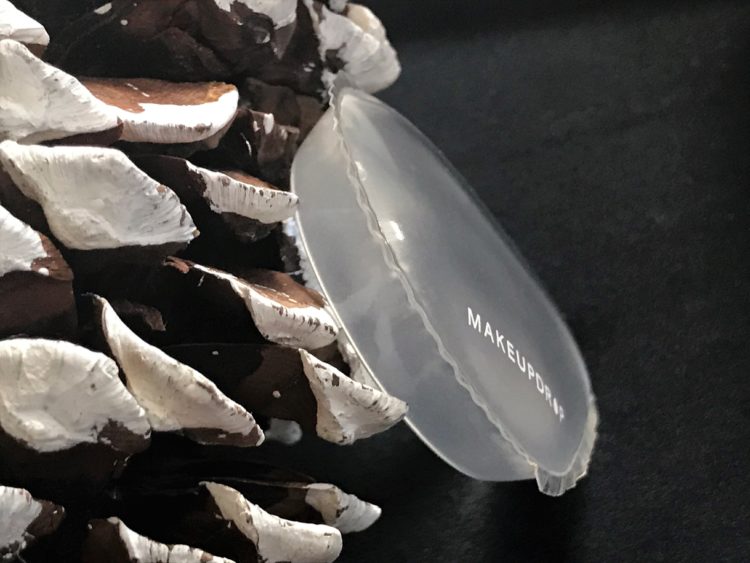 Show Beauty – Riche Grooming Balm retails $45
I love this bottle so much. In fact, this bottle has so much freaking charm I don't even care what the product is like. Ok, maybe I care a little bit, but not that much.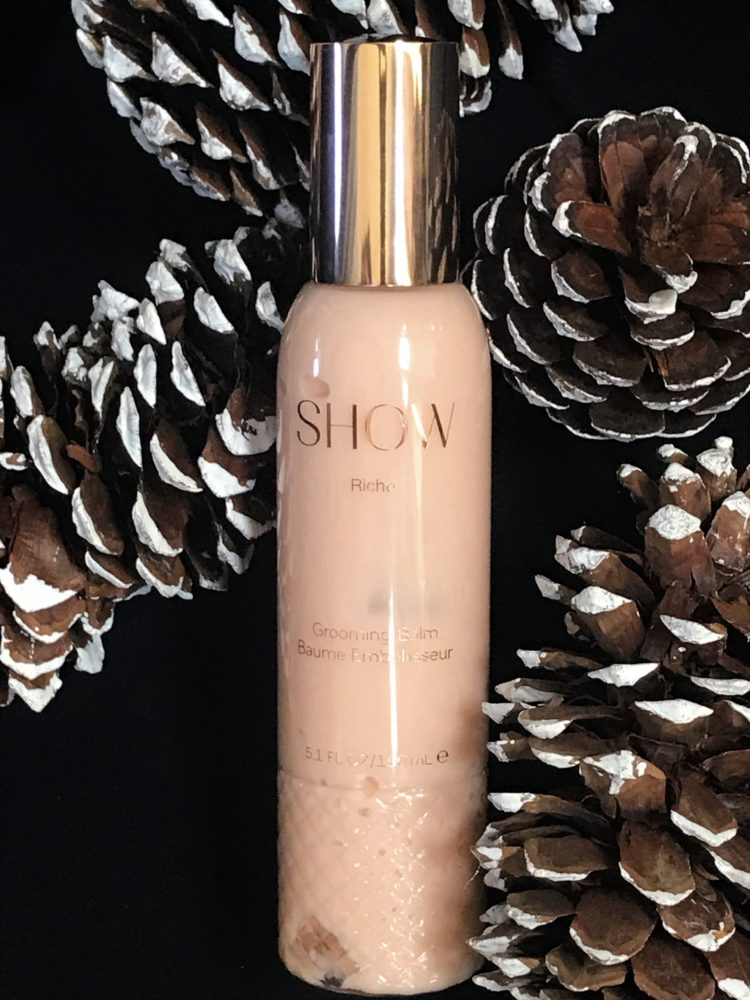 I'm such a sucker for pretty packaging.
This is a balm (ok lotion) for your hair. I was a bit hesitant at first sight because it seems a bit thick.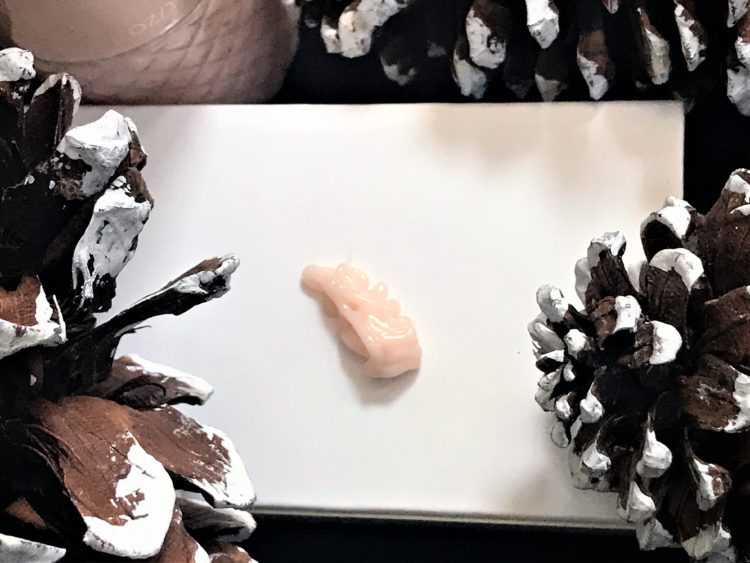 I expected it to have a strong perfume'y scent.
Much to my surprise this was a very clean and lightly scented nourishing airy balm. It didn't weigh my hair down at all, but it definitely tamed my ends.
Look at all this GLOSSY in one place.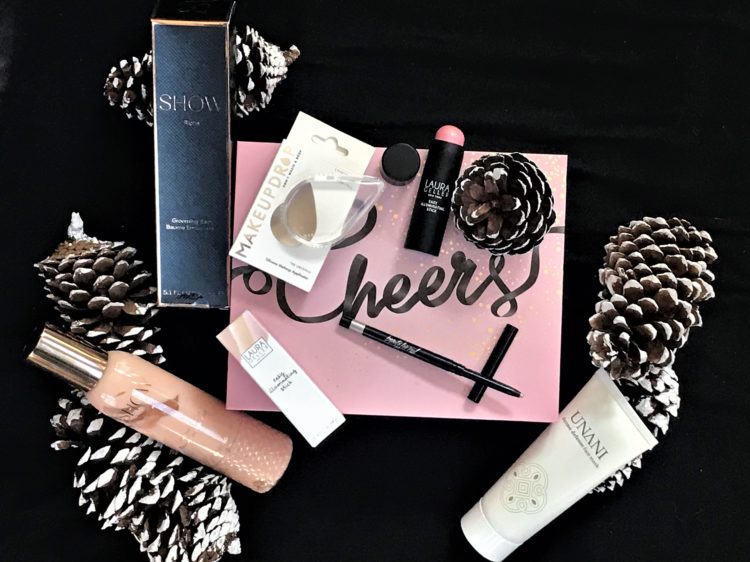 I loved everything about my GLOSSYBOX. For only $21/month I feel like I've found the pot of gold on the other side of the rainbow. I feel pampered and spoiled…and that is society subscription box living, at it's finest. #GLOSSYcheers
How to Order GLOSSYBOX December 2017:
Use this link to signup for the GLOSSYBOX Subscription

What do you think of the latest Glossy Box?