Disclosure: This post may contain affiliate / referral links. Read the full disclosure.
Best Holiday Subscription Boxes to Gift
Tis the Season…
With all the things on our "to do" lists this Holiday Season, I'm here to help you check off some items.
Here's some of my top gift ideas in the form of a Subscription Box for everyone on your list. You can accomplish a TON of your "gifting" with subscriptions everyone's sure to love.
Pssst, and you can get it all ordered, paid for, and sent in matter of minutes without ever getting up from the computer.
My top Subscription Box gifting guide for this 2017 Holiday Season.
Glossy Box –

For The Beauty 
Enthusiasts
This is an excellent option! Hellooooo, become the best "gifter" in any girl's eyes because this gift absolute luxury and sophistication.
5 luxury beauty products each month that arrive in the iconic chic stylish Glossy Box. The lucky lady will receive a beautiful e-voucher detailing the terms of the subscription followed by monthly Glossy Boxes.
WINC –
For the over 21 Wine Lovers
One of my FAVES!
You have a couple options with the WINC gift subscription. First you have the option to send a gift box. They have many to choose from and are all beautifully presented. Your other option is simply log in, choose your gift amount, write your personalized message and hit send.
You're wine lover recipient will receive a customized gift note and have the opportunity to create a profile to completely customize their wine adventure.
For a limited time you can save $15.00 on a 3 month subscription with the code CHEERS15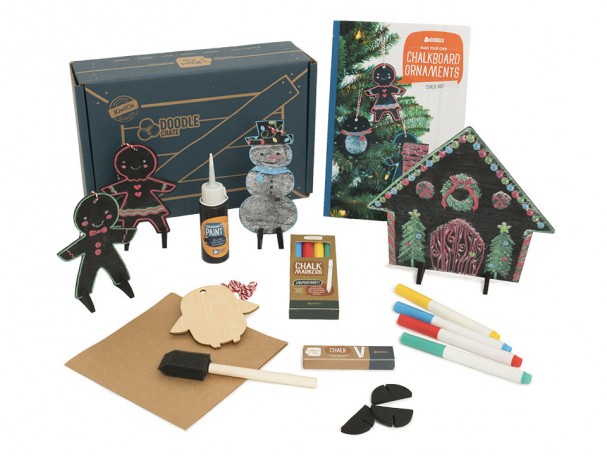 Under the Kiwi Co Crate umbrella you can choose from Cricket, Koala, Kiwi, Doodle or Tinker Crates, each curated with age ranges and interests in mind. It's simply a MUST subscription for kids. You'll love knowing you're giving them something that's incredible for their minds; without them even realizing it.
The activities in this box are always age appropriate and require little to no parental supervision. The tinker crate always pulls my boys away from electronics for a period of time. Check out some of my previous reviews here  & here.
Kiwi Crates are good old fashioned fun and always a good time.  The crates are expertly and appropriately curated for ages ranging from 24 months to 16 years.
Please don't be mislead into thinking DSC is just a subscription to razors. There's so much more to send…endless options guaranteed to keep your man feeling fine!I struggle every year to shop for the men in my life.
There's no better gift in the world for the men in your life than a subscription or even a one time gift to Dollar Shave Club.  Help keep them clean shaven and well groomed at a minimal price point. Dollar Shave Club is an extraordinary gift that every man will appreciate.
They say it's better to give than receive. When you gift a subscription box, the receiver just keeps on receiving.
These are just a few of our favorites here in the Society. Go on, click around a bit and check em out. We're sure you'll find something for someone on your nice list. Or maybe you need to add one of these subscription boxes to your own list to Santa.
What do you think are great subscription boxes to give as a gift? Let us know so we can check them out!
Wishing you all a Happy & Healthy Holiday Season!!!